Is Hypnosis through Skype actually possible? Absolutely!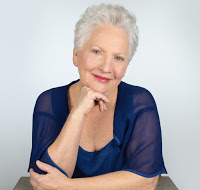 After turning off the phone and the television, you'll want to sitting comfortably in front of your computer screen, as we begin to talk about your concerns and issues and how best to enable you to move forward.  Our first Skype Hypnosis session will last approximately 1½ to 2 hours, enabling you to feel relaxed and comfortable.  During this hypnosis session, I will listen and help you create suggestions to improve your quality of life through hypnosis.  During this hypnosis session, I will listen and help you create suggestions to improve your quality of life through hypnosis. At this initial session, you will also be guided to quiet your mind and go into a very deep meditative or trance-like    state.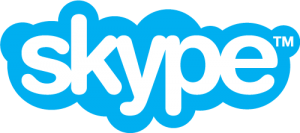 With Skype…Mary is right there with me, shining her lovely presence! We can chat…read…laugh…explore and I can be hypnotized. It's a regular session in the comfort and convenience of my own home…and I'm half a country away! (and I'm not even that computer literate. Skype was new to me, but Mary made it easy). I'm thrilled! SF
Some people have a misconception about hypnosis and are afraid that they will lose control. Nothing could be further from the truth. You will actually be even more "awake", remaining totally aware at all times of what is going on around you and capable of making decisions. You will feel calm, relaxed and in control.
It is important to remember, that all hypnosis is "self-hypnosis". I only guide you. I can't make you relax. Only you can do that, by using the power of your mind.
I have had great success using the Internet to work with hypnosis clients who are unable to visit me in person, due to location or time constraints.
I travel a lot with my job and often I can't fall asleep in an unfamiliar place. My mind keeps replaying the same things over and over again. I tried everything. Nothing helped. I Skyped with Mary and she helped me fall asleep easily and remain asleep throughout the night. LL 
Hypnosis sessions by Skype or FaceTime, are free high quality video conferencing programs, which allows us to see and hear each other using your computer and a webcam (and headset, if you choose).
Skype and FaceTime is free and easy to download off the Internet, free of adware/malware/spyware, etc. and most importantly, confidential.
I now offer a free 30 minute hypnosis Skype or FaceTime Consultation where we can talk and determine what is the best way to help you feel better about yourself and move forward in life; releasing stress and anxiety, fears and judgments which are holding you back, improving your self-esteem and relationships, enabling you to stop smoking, get control of your weight and begin to heal your body.
You can change your life and when you're ready, I can help you.  The first thing is to talk;  consultations can be in person, by phone or Skype.
Skype Hypnosis/NLP First Session:  120 minutes
Skype Hypnosis/NLP Additional Sessions:  90 minutes
Most people find three hypnosis sessions the most beneficial. You will also be provided with a CD or Mp3, which will complement your treatment and enable you to continue to continue to move forward in creating the life you desire.