Sleep Like a Baby ~ A Natural Remedy for Sweet Dreams MP3
Sleep Like a Baby ~ A Natural Remedy for Sweet Dreams MP3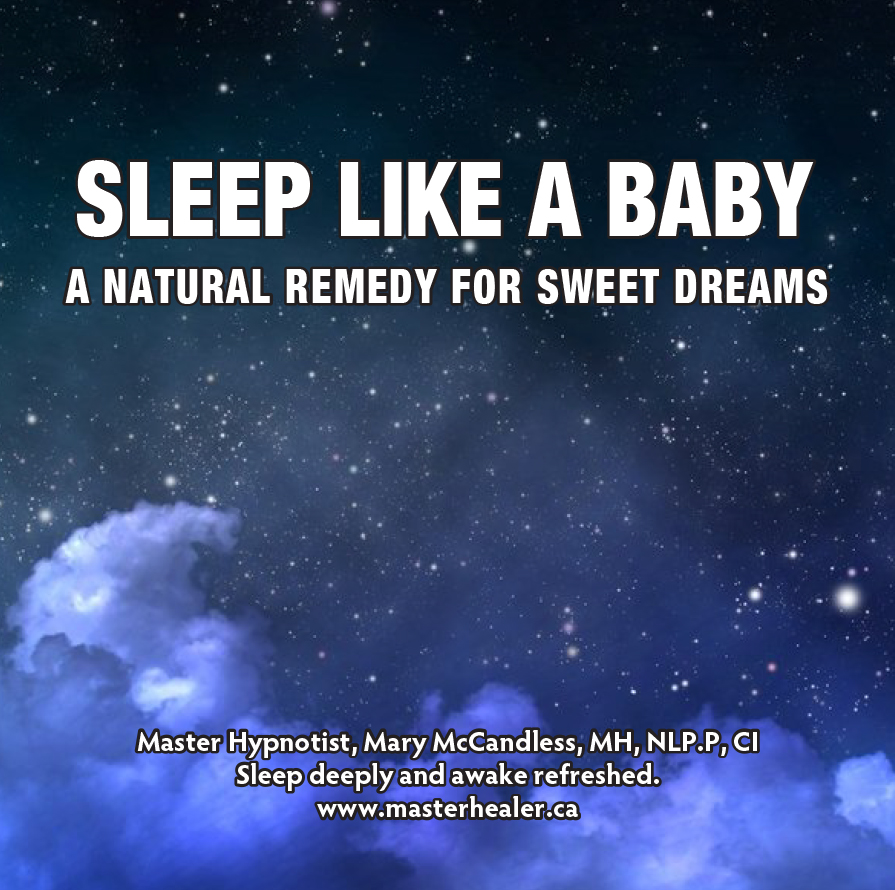 A one-time price of
$12.00
will be added to your order.
Simply sit quietly and listen to one of these guided meditations twice a day for 21 days or even as you are preparing for sleep. Gently, positively, effectively, your life will change.  
All you have to do is listen.
This audio program is not designed to diagnose or treat any medical condition.  Do not listen to this MP3 if you have been diagnosed with epilepsy, dis-associative disorder or have had recent heart surgery. Do not listen to this MP3, if you are driving or operating heavy machinery.
The warm and comforting voice of Master Hypnotist, Mary McCandless, will help you to begin to develop a whole new way of being, with 
Sweet Dreams 
through hypnosis. Listen to a sample of the healing voice of Mary McCandless.