Train to Become an NGH Clinical Hypnotist
$2,500.00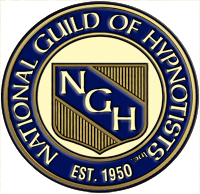 A one-time price of $2,500.00 will be added to your order.

10000000

Registration Only | Registration & Deposit
---
National Guild of Hypnotists ~ Certified Consulting Hypnotist Course

OCTOBER 14 - 15, 21 - 22,  NOVEMBER 4 - 5, 11 - 12, 2023     

Flexible Dates 

Mary McCandless

I am thrilled that Mary is bringing her life and spiritual skills to teaching hypnosis - and add in her humor and warmth and you've chosen a terrific teacher - smart you! - Georgina Cannon
Become a Certified Consulting Hypnotist through ChangingLivesHypnosis through Zoom.  It will change your life and the life of others. Learn how to help others use the power of their mind, to release and re-frame feelings, fears and stress, enabling them to experience positive, lasting changes in their lives.

This fun and fascinating class will teach you the tools necessary to use hypnosis to help yourself and your clients in smoking cessation, weight control, stress management, self esteem, pain management, goal setting techniques and much more.

The National Guild of Hypnotists (NGH) is the world's oldest and largest association for professional consulting hypnotists.
Importance of actual practice in an environment that was so hopeful and positive, made this course highly worthwhile. Mary McCandless is wise, patient and has a keen eye for focusing on what is important. I would not hesitate to continue to study under Mary.  C.W.
Learn hypnosis in an ethical and practical way with Master Hypnotist and Certified Instructor, Mary McCandless. This nine day accredited NGH course (100 hours ) of interactive learning is provided in a friendly, safe and relaxed environment. Levels One and Two of this course are given at the same time, so that you may begin your practice immediately upon graduation. On-going mentoring for all graduates is available at no additional cost.
You so far surpassed any preconceived expectations I had about what I would take away from this learning experience. I appreciate your guidance and continued mentoring. C.S.
The National Guild of Hypnotists (NGH) Curriculum is designed to allow you to practice the classical approach to hypnosis. The course includes two 100-page workbooks for ongoing learning, CDs and DVDs, induction and testing scripts, Chevruel's pendulum and:
How to test for suggestibility/hypnotizability
How to classify subjects
Favourable and unfavourable Influences
History of Hypnosis
How to develop rapport
How to hypnotize, deepen and test for depth of trance
Suggestion management
Self-hypnosis strategies
The many applications of hypnosis
Powerful inductions
How to decide which inductions to use based on the client's needs
How to conduct your first session with a client
Behavioural assessment – goal setting – reinforcement
How to eliminate fears through systematic desensitization
Designing and teaching a self-hypnosis course
How to work with the law of attraction
Performance Enhancement techniques
Effective marketing and business strategies and materials
Legal considerations and much more…
To graduate and be certified, students need to pass a written and oral exam and submit four case studies. Upon completing these requirements, you will become an accredited member of the National Guild of Hypnotists.

Membership to this prestigious school has many benefits including:
Quality training and instructional materials
One year membership with the National Guild of Hypnotists
Subscription to The Journal of Hypnotism and The Hypnogram
Hypnosis Educational Conference
Availability of affordable malpractice insurance
Availability of group health insurance
Legislative updates and support
The "Hypno-Gram" quarterly newsletter
The "Journal of Hypnotism" quarterly magazine
Referrals through computer listings
Video and audio rental library for members
Local chapter networking and education
Continuing education programs
Professional services by a professional staff
Hotel/motel and auto rental discounts
Mary McCandless has been an excellent instructor. The class size was small and we all received very closely monitored instruction and advice.  The learning environment was relaxed and encouraging and I'm extremely pleased and confident with the instruction I received.  G.H.
Admission Requirements
Tuition fee includes all materials, pendulum, marketing tools, information CD's, 1 year NGH membership and excellent practicing opportunities within the course. Tuition Fee is $2,500, plus HST ($2,825). 

All applicants must complete our registration application which is necessary for your tax receipt. A non-refundable registration fee of $250, plus HST ($282.50), must be paid at the time of application to secure your place in a class. E-Transfer or Credit Card is accepted. 

If you have any questions about the course, please CONTACT:  admin@changingliveshypnosis.com

"I'm deeply grateful to Mary for her knowledge and patience last summer as my hypnosis instructor. She helped me to expand on the skills I already had acquired and to build up my confidence as a Consulting Hypnotist. Not only did I learn more than I expected but I was blessed with enjoying a meaningful life journey with a beautiful soul. Thank you, Mary.  Janice Dirkson, CH, letgoandshine.com

We reserve the right to cancel a course if sufficient numbers are not registered for the best possible training student opportunity.  Deposits and/or payments made will be refunded or held for the next training time in that event.