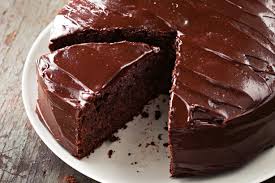 Got a sweet tooth or are all your teeth sweet?  Can't pass up on that new bag of Lay's Light potato chips?
Whether you live to eat or eat to live, a new year brings our minds to a fresh start; healthier, happier, less stress.
As a Master Hypnotist, I see that stress is the number one cause of sugar and yes, salt addictions.  And, of course, the more we are stressed the more we eat.  I think of it as looking for the sweetness in life.
Yes, we eat when we are unhappy, sad, depressed, lonely, anxious, angry, as well as when we are happy! "What can we eat to celebrate?"
The more you try to stop, the more your taste buds remember just how much they crave its deliciousness and how much better you'll feel with just one…bite.
I mean, if you've opened the bag of chips, you might as well finish it. Or, just one cookie becomes the first row of cookies in the tray…or two.
Does just talking about it make your mouth water?
Perhaps, you stay away from it all day, only to binge on all things sweet or salty once you've finished dinner.
It's just a habit and habits can be changed permanently. 
We all know the reasons to take control of our habits; weight gain, obesity, depression and heart disease, but it doesn't happen just by knowing consciously.
Change your habit and you change your life, easily and effortlessly.
To learn more about how hypnosis might help you, schedule a complimentary consultation or schedule an appointment, with Master Hypnotist, Mary McCandless at the Cobourg Centre for Hypnosis & Natural Healing.